, section News
Our Cardiology Has a New Telemetric Monitoring System that Allows Monitoring of up to 24 Patients at a Time
The Department of Cardiology at the hospital Nemocnice Na Homolce has acquired a new telemonitoring system so that physicians and nurses can also monitor patients on standard beds.
Telemonitoring on standard beds will enable, at least in part, to address the long-term lack of beds for patients undergoing intervention treatment at Homolka and require ECG and other vital functions monitoring. Newly installed telemetry is used to ensure remote monitoring of heart rate via ECG and patient breathing activity. A patient who has a small device attached to the chest with three stick-on electrodes can move freely around the department without any limitation. There is no need for him/her to stay on the bed. The monitoring display is located on the nurse's room. If the telemeter detects any irregularity in the patient's heart rhythm, it immediately triggers an alarm and the patient receives prompt assistance. This system can now display the ECG curve directly on the display of the unit located on the patient's body, so it can also be used as a 'micromonitor' when accompanying the patient around the hospital. It also allows the attending physician to access the basic curves of all patients via a web interface from any remote computer.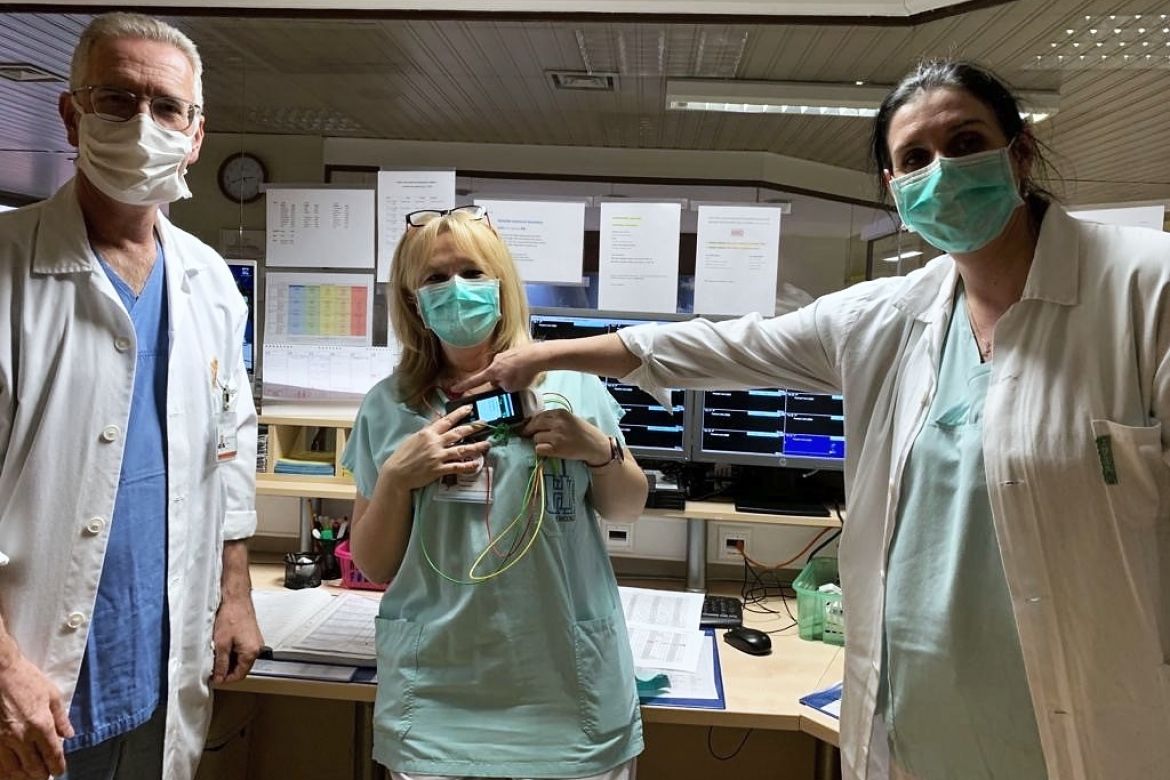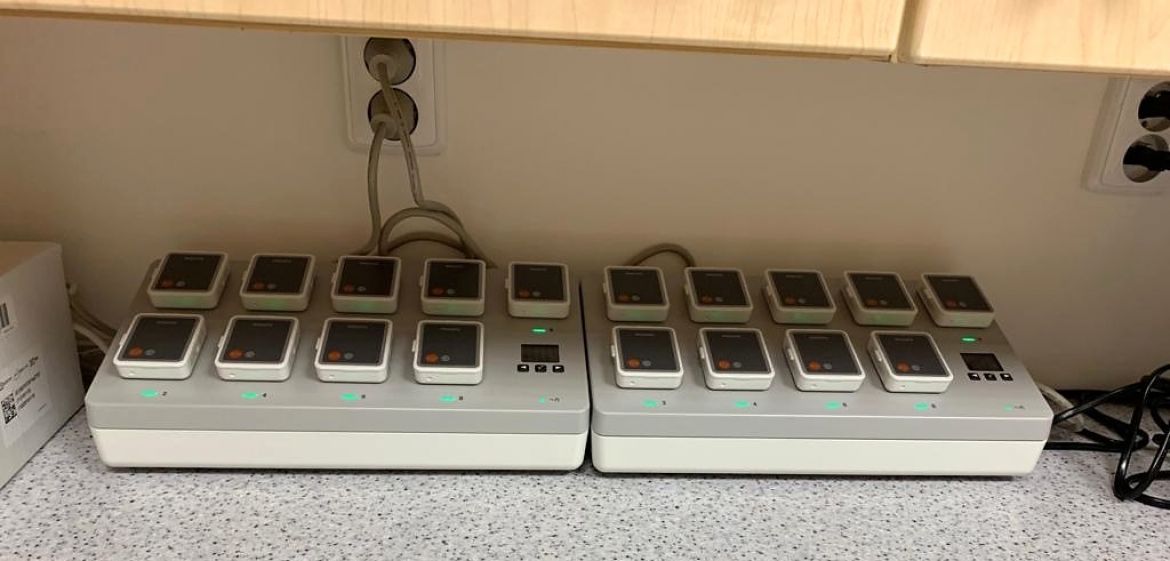 Telemetry was acquired partly from the hospital's own investment funds and partly from the funds donated by the Homolka Endowment Fund.