Pharmacy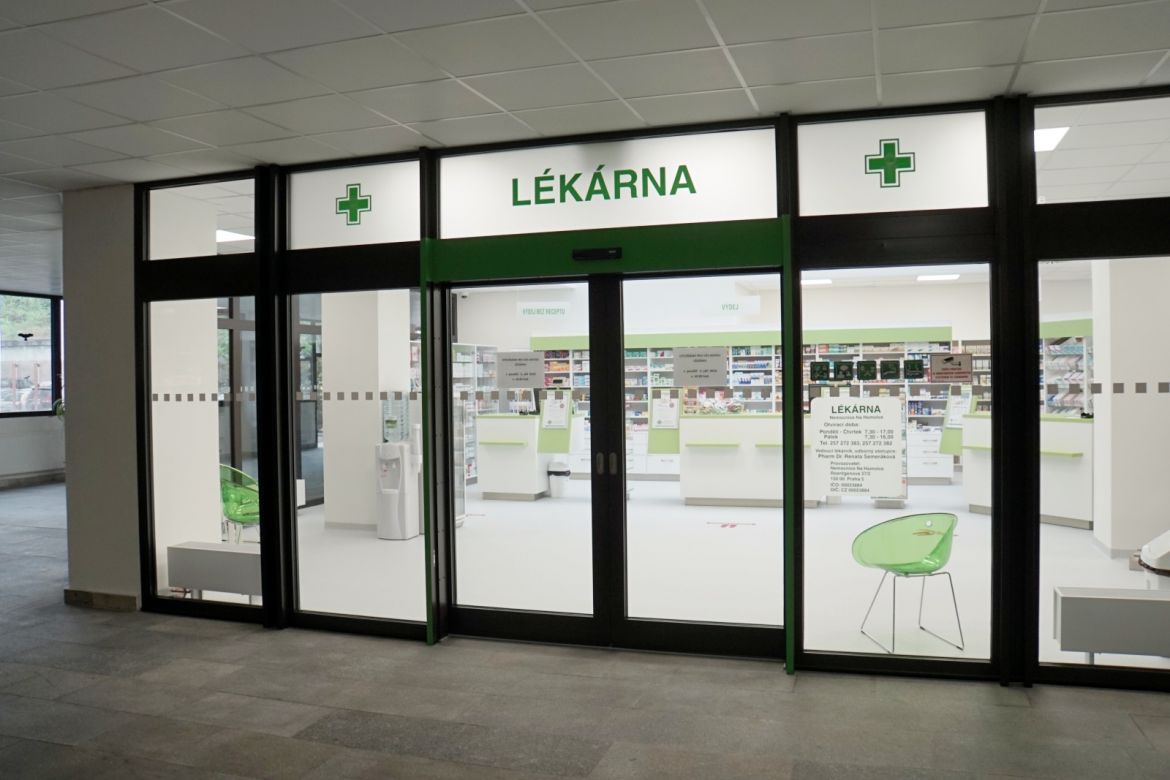 The hospital pharmacy provides pharmaceuticals to hospitalized patients and the public, information services, resolution of pharmacotherapeutic issues, and expertise. Pharmaco-economic analysis. We participate in various clinical trials.
---
Our Services
Pharmacy – Public services
The pharmacy provides the following drug categories:
SUKL registered prescription medicines
SUKL registered OTC medicines
Unregistered medicines (special imports)
Individually prepared medicines
Sale of dietary complements, medical cosmetics and selected medical devices
Medical devices dispensing center provides:
Sale of medical devices and their dispensing based on prescriptions.
---
Opening hours
Pharmacy
Mon-Thu: 7.30 - 17.00
Fri: 7.30 - 16.00
Sat-Sun: closed
Medical devices dispensing center
Mon-Fri: 7.30 - 16.00
Sat-Sun: closed
Accepted forms of payment: cash or credit card

Contacts:
Pharmacy, Na Homolce Hospital
Roentgenova 2, 150 30 Prague 5
Pharmacy Head: PharmDr. Renata Semeráková
E-mail: renata.semerakova@homolka.cz
Public pharmacy: +420 257 272 378
Medical devices dispensing center: +420 257 272 362