Quality and safety
In May 2017 the hospital was successfully reaccredited by JCI for the fifth time.
One of the long-term pillars of our stability is the quality of services provided by Na Homolce Hospital. The ambition to offer high-quality care, clearly defined by objective standards, led the hospital to apply for international accreditation awarded by Joint Commission International (JCI). In May 2017 we were successfully reaccredited by the JCI for the fifth time.
---
Joint Commission International (JCI)
Joint Commission International (JCI) is a worldwide organization with more than a century of tradition that specifically accredits health care facilities. Accredited hospitals guarantee patient safety and quality of care through continuous monitoring, analysis, and improvement of quality indicators in all areas of hospital operation. With JCI accreditation, hospitals must comply with more than 1000 indicators, which have a direct impact on patient safety and error-free medical processes. These indicators are included in specific accreditation standards for all management and in the provision of medical care that hospitals must meet for JCI accreditation. JCI accreditation is granted for a period of three years, after which the medical facility must re-apply for accreditation.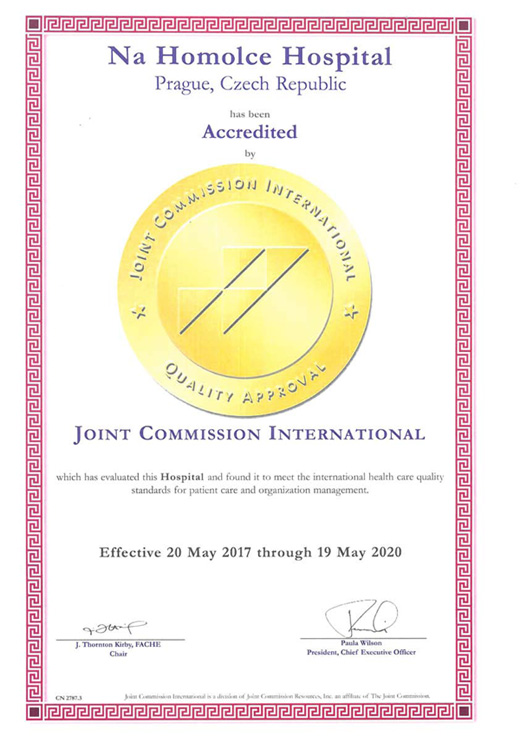 ---